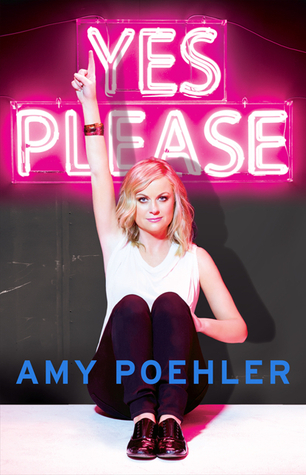 Rating: ⭐️⭐️
Genre: Memoir, Humour, Biography
I picked up this book knowing that Amy Poehler was one of the few great female comedian I have ever had the privilege of watching, combined with the fact that she's best friend with Tina Fey made me even more sure that this would be a funny book. I read this book directly after I finish a very tumultuous journey with Robert K. Massie's Nicholas and Alexandra, hoping that this book can cheer me up. Sadly though, this book gets nowhere close to cheering me up, let alone entertaining. I get that this is her biography, that she was telling the reader about her life, but it was just boring and messy and at some point it felt like she's trying so hard to be funny.
That point aside, I have to give it to Amy for being so passionate about her work. Maybe she was not funny in words as she is funny in real life, but from reading this book you can tell that Amy loves what she does. She loves improvisation, she loves comedy, she loves Parks and Rec, and she loves the people she worked with. I can tell that Amy is a loving mother and a dear friend to those who had the privilege of knowing her; I was a tad bit disappointed though that she didn't took the time to elaborate more about Tina Fey, knowing that they are best friends and whatever, but maybe their friendship was entirely magical that they don't need anything to be printed in words to know how they feel towards each other.
All in all, I wouldn't go and say that this book is not good or that I don't like this book, because truth be told there's a lot of wisdom from Amy than I would have liked  if I am being honest; but I would say that I'm a bit disappointed that this was not the kind of funny book I was lead to believe. I do think that Amy is actually a better writer than she led herself to believe; her writings although sometimes look messy, it was written with heart and compassion and you can feel it, once you made peace with yourself that this actually was not a book meant to be funny. At least, that's what I did.