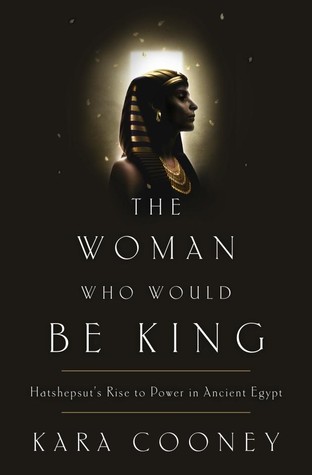 Rating: ⭐️⭐️⭐️⭐️
Genre: Biography, History, Feminism
I'm a fan of Egyptian history since I was in year three of Primary school, but I am so ashamed of myself that I have never heard of Hatshepsut before. And now that I have heard of her, I am going on a rampage of active google search about her. Back to the book, this would have been a very quick read for me if it weren't for my awful scheduling, what with the start of Spring semester and the God awful amount of essay that I have to submit.
For a history book, this was very easy to digest. There were several moments when I felt that the author was being overly dramatic at her chosen words, but I can overlook that part as the story and the way it flows was entertaining enough. I had to put down the book for a moment after reading the whole mummifying process (I must have been a definite ignorant person to not know how mummifying works before I read this book).
Anyone reading this book can tell that the author felt strongly that Hatshepsut was unfairly treated, by Thutmose III and even early historians, and you can't help but to follow her train of thought; it's nothing bad (because I do agree with her at some point), it's just that it would be better if she remains neutral (though I know it's hard).