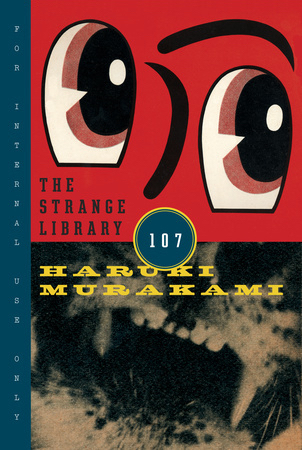 Rating: ⭐️⭐️⭐️
Genre: Fiction, Japanese Literature, Horror, Adult Fiction
As someone who prides itself as a fan of Haruki Murakami, I must say that after reading Colourless Tsukuru Tazaki and His Years of Pilgrimage, I did not know that there was going to be another book by Murakami. It was such a nice surprise to browse the bookstore and stumble upon this book, not to mention that this was the only copy in the entire bookstore; I didn't even checked the price of the book, I just went straight to the cashier and pay for it.
I read this on my way to pick RAM at the airport and while also waiting for his delayed flight, and what I can tell you is that 'do not buy this copy if you're thinking of reading it during your commute', because the way this book is printed is not something that would be very comfortable. I would suggest that you buy the other edition, the one with the pink cover and (I think it's) a hard cover. Moving along, my initial reaction when I first read this book was it's very typical of any other Murakami's book where everything starts off incredibly mundane and yet, you can just tell that this was just the tip of the iceberg; something creepy is just lurking in the shadows waiting to unfurl itself.
There's not much to tell about this book except that you'd end up finishing this book way too fast. I kid you not, between the ever so colourful artworks and the huge font size, there's no way anyone is going to need more than two hours to finish this book. By the time I finished this book, I still had to wait for RAM's delayed flight to land, so I decided to decipher the meaning of the story and I still can't understand the essence of the story as there were way too many questions left unanswered by the abrupt ending of the book.
Although I was a bit troubled because of the unanswered questions, the eerie feeling that emerge as I was reading the book was something priceless; something that I look forward to every time I pick up a Murakami book. Those kind of eerie feelings from the main character's imprisonment in the library was something that scared me brainless, yet I was hooked and I was a bit glad I was never a library kind of person.
At the end of the day, Murakami's books might not be everyone's cup of tea, as the story at times could be over the top too fantastical and imaginative. But, for me, reading is about finding that joyous feelings that one cannot get anywhere else apart from reading, and I can get such feelings when I read Murakami's books, so for me, understanding the book is not the important aspect for me, so long as it leaves an impact. I don't know if this made any sense, but I guess that is also what happens when you read a Murakami's book.