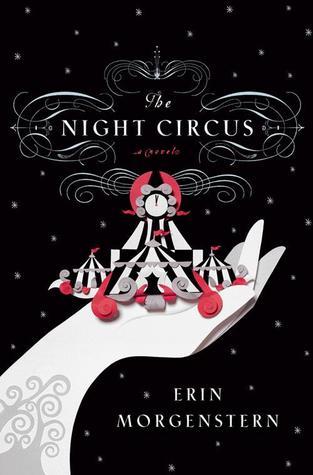 Rating: ⭐️⭐️⭐️⭐️⭐️
Genre: Fantasy, Fiction, Romance, Historical Fiction, Magic
So, I've been seeing this book figuratively everywhere (since I don't go out very much, and places that I've been to are limited to classes and bookstores, not to mention internet) and many have been giving such great reviews of this book, I figure I would give it a try myself. Then I saw the synopsis of the book and got a bit disinterested because (at that time) what I understand about this book was that it is strictly about the love story between Celia and Marco. But, fear not, for when I went to a bookstore and literally see this book on the shelf and that was the only copy available in the whole entire book store, I figured that was a sign that I should at least give this book a try.
First thing I noticed about this book were the words! The author really knows how to weave words and made it into a great story. I really could not put this book down; I think my biggest distraction with this book was the fact that RAM came to Seoul and I want to make the best use of his five days here. Second best thing about this book were the characters and the conversation that were overflowing between them. It's like a spell that binds my eyes that I can't stop reading it, all I ever want it was to keep the story going and never leave it, much like the people who went to Le Cirque des Rêves.
Everything in this book is just simply marvelous! The words, the characters, the conversations, and THE CIRCUS ITSELF (including the many creations that were created as part of the competition between Celia and Marco). All the characters in this book were entwined in some twisted ways but it does not feel like the author was forcing it, it simply seems like it happened naturally (or maybe I was already spellbound?) More than anything, I really want to see Le Cirque des Rêves, I really want it so bad and I'm pretty sure those who have read this book share the same sentiment with me.
Even though I was very pretty  bummed that the book end, I was then brought back to life again by how Widget ends the story in the book. It felt like a loop, definitely endless if that is how I want it (and that is exactly how I want it). The closing was definitely as amazing as the first sentence of the book, it's like a promise of great adventures laid before your eyes. Would totally recommend this book to those who are a big fan of anything fantastical and engaging!