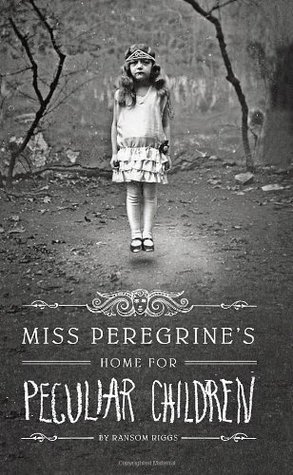 Rating: ⭐️⭐️⭐️
Genre: Fantasy, Young Adult, Fiction, Mystery
Saw this book for quite some time and I am most definitely intrigued about it, how could you not? But, after a bit of a stumble with a scary book and knowing this cover is a bit creepy on the side, I opt to not read it at all. Sometime in the last month I was going around a bookstore and this book was just sitting there and there was nothing interesting anymore in the bookstore, so I figured it's high time I give this book a chance.
It started off very promising, I definitely was enjoying the book but I wasn't moving as fast as I had expected to. On my defense, I don't want this to be another Horrorstor experience (in which I realised that the book was scaring me witless really late into the night during the time when my dorm is almost exclusively empty).
The more I read the book, the more I can tell that this is going to be the next fruit of my nightmares, but at the same time this book has the same eerie and mysterious feeling like The Night Circus, something that I don't mind at all. I have to tell you, the idea of combining creepy vintage photographs and creating a story out of it was something interesting and I like how the author came with the story for each of the photographs, although at first I was struggling to understand the age of Miss Peregrine's children. I thought Emma was practically still a little child (much like Olive's age) only to realise that she actually around Jacob's age which would be around 16 or 17, but then I saw her photograph that looked like she was more mature than 16 or 17. Yeah, a bit disturbed by that.
Anyway, this book is definitely a roller coaster ride for me. It started of very intriguing, but then at some point it got a bit flat and it gives you this false sense of security like it wouldn't be scary at all and BOOM MADAFAKA, you're scared witless, yet you march on anyway because at this point you are already hooked with the story and you're dying to know how it ends. Now I need to go and buy the second book or else I'll be having a hard time recollecting some parts about the book.