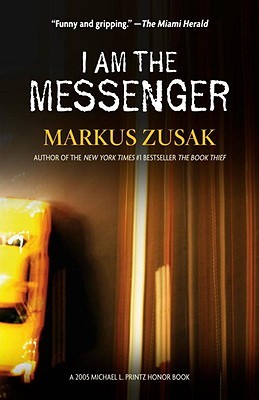 Rating: ⭐️⭐️⭐️
Genre: Young Adult, Fiction, Contemporary
I wanted to give this book a higher star, more than a three, especially because I did enjoy the book very much. And  it's not just the story that I enjoy, the characters, the plot and the narration were perfect; the ending that falls flat had to stop me from doing so and I feel a tad bit bad about it.
This book starts off like I'm going to like this book and I did like this book. There was something about Ed Kennedy and his narration of the story that made you just like the guy and he seems like a good chap, if he gave himself enough credit. I like the fact that the messages were sent through him in the form of playing cards and in the end it circled into this perfect philosophical meaning of the cards, I also enjoy the cryptic messages and how Ed finally crack the code and figured it himself what kind of message he had to send. I personally enjoy his message to Sophia.
Ed's interaction and his commitment for Milla was very touching, it made me want to help Milla herself. She seems like a nice lady that'll make you nice fluffy chiffon cake if she's still capable of doing so. All through the entire book, I am enjoying this book and I definitely was curious to know how the book will end, or who actually sent those messages to Ed, or just to see did Ed finally turn into a better chap like how usually stories like this ends. As the story was coming to an end, I am getting more and more enamored by the story and how things turned up, but then when it actually came to its ending, everything was just an utter bummer!
The ending felt flat for an amazing book such as this, especially after a beautiful execution with Marv's storyline. And it still upsets me that it seems like after all these supposedly amazing learning experience for Ed, eventually thing just lead up to Audrey; gosh I felt cheated when that Audrey storyline came up, it ruins the whole amazing things that had me hooked with the story.