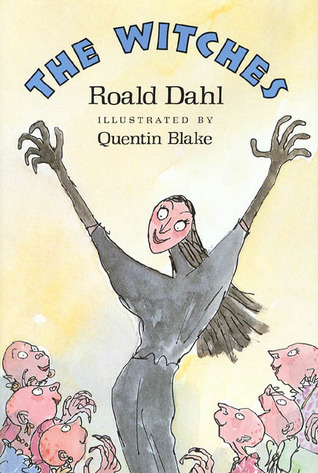 An Aunt gave me this book when I was in year four of Primary School when I came to stay at her house in Malaysia for a vacation. The cover should tells me that this should not be a book I enjoyed, but I read it anyway (that was the turning point on how I became obsessed with reading books, so I basically would read anything that people gave me).
I don't know what happened (I guess I was too darn traumatised by the story and the illustrations), but I never actually finished the book (or maybe I did but I completely forgot about it); fast forward to two years later when I saw the movie adaptation on tv. I, for the life of me, could not remember that the movie I was watching was from a book that I had read two years before but at the same time I get this sense of 'hmm, feels like I've seen or knew about this thing somewhere'.
Then on my first year of Junior High School as I was cleaning up some old stuff that I found my copy of this book and since I don't have the privilege of pocket money to spend graciously on books, at that point in my life I only borrowed really lame books from my school's lame library or I would re-read old books. I decided I was going to re-read this book and that's when everything comes full circle. I remember this was the book that scared the life out of me when I was younger, but this was also the same book that was adapted into a movie that I very much enjoy.
Finally, I can appreciate the story and the adventure and the creppiness and the every single thing that puts me off when I first read this book. There's something about this book that still holds you scared even though you've read this before or even though you read it again as an adult. I still recommend this book to all my friends anytime I saw it in a bookstore, because this book is just that  kind of great that even though many years have passed, this was still a magnificent thing to read.