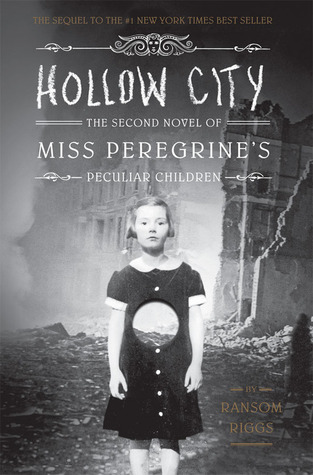 This second novel begins in 1940, immediately after the first book ended. Having escaped Miss Peregrine's island by the skin of their teeth, Jacob and his new friends must journey to London, the peculiar capital of the world. Along the way, they encounter new allies, a menagerie of peculiar animals, and other unexpected surprises. (Goodreads)
---
First thing that comes to my mind was more series should keep tabs of their characters before starting the next book in the series. Thanks to the list of characters, I can rewired by brain again to remember each and every characters from this series. I had read the first book last year and, let's be honest, I was never known for my incredible memory.
I was a bit disappointed that this book didn't end up as interesting as the first one. The story moves incredibly slow, I was almost at the point where I would just give this book up entirely. The other thing that irks me is the fact that there seems to be many additional characters that I had to keep up with, only to actually be an extras, most probably I wouldn't be seeing these new faces. It kind of felt that the author saw these incredible photos and insist that it be put in the book, and so he just randomly creates a storyline to fill in the blanks and that's pretty much it. But, hey, maybe it's too early for me to say, we still have the last book that I've not yet read.
Now, speaking of the third book, I really can't wait to read it. The cliffhanger from the second book really made me wonder where is this story going. Ugh! I can't believe the author would keep the story so slow almost more than half of the book only to shock us with such revelation and cliffhanger. Touché, Mr Riggs.
Another complain, before I forget. Just like in the first book, I still struggle with the character's age. And it's not only about the Peculiars' age, but also Jacob's (although technically Jacob is a Peculiar). Point is, I don't think these kids act properly according to their given age, even though I do realise that some of the Peculiars are an adult stuck on a child's body and yet… (Okay, I am just confusing myself at this point, just give the book a read, and see if you are struggling as I do in terms of the age thing, but maybe it's just me).
---
Rating: ⭐️⭐️⭐️☆☆
Title: Hollow City (Miss Peregrine's Peculiar Children #2)
Author: Ransom Riggs
Genre: Fantasy, Fiction, Young Adult