All my life, I have been told 'go' and 'come.' I am told how I will live, and I am told how I must die. I must be a man's servant and a mare for his pleasure, or I must hide myself behind walls and surrender my flesh to a cold, silent god. I would walk into the jaws of hell itself, if it were a path of my own choosing. I would rather die tomorrow in the forest than live a hundred years of the life appointed me.
At the edge of the Russian wilderness, winter lasts most of the year and the snowdrifts grow taller than houses. But Vasilisa doesn't mind–she spends the winter nights huddled around the embers of a fire with her beloved siblings, listening to her nurse's fairy tales. Above all, she loves the chilling story of Frost, the blue-eyed winter demon, who appears in the frigid night to claim unwary souls. Wise Russians fear him, her nurse says, and honor the spirits of house and yard and forest that protect their homes from evil.
After Vasilisa's mother dies, her father goes to Moscow and brings home a new wife. Fiercely devout, city-bred, Vasilisa's new stepmother forbids her family from honoring the household spirits. The family acquiesces, but Vasilisa is frightened, sensing that more hinges upon their rituals than anyone knows.
And indeed, crops begin to fail, evil creatures of the forest creep nearer, and misfortune stalks the village. All the while, Vasilisa's stepmother grows ever harsher in her determination to groom her rebellious stepdaughter for either marriage or confinement in a convent.
As danger circles, Vasilisa must defy even the people she loves and call on dangerous gifts she has long concealed–this, in order to protect her family from a threat that seems to have stepped from her nurse's most frightening tales. Taken from Goodreads.
No, seriously, I kid you not. This book was a definite WOW to me. And to think that I had overlooked this book more times than I could remember. This was definitely interesting, it has all the elements that would hook you right in; magic, folklore, fantasy, a dash of historical fiction, and a unique and somewhat interesting characters. The flow of the story was smooth sailing but there's always something underneath it that kept you coming back to read it and you really can't stop. Everything about this book is interesting that I'm a bit torn about knowing that this was a series; I don't think I have it in me to invest on another series, but you know what? After finishing the book, I figured I really wouldn't mind investing my time in this.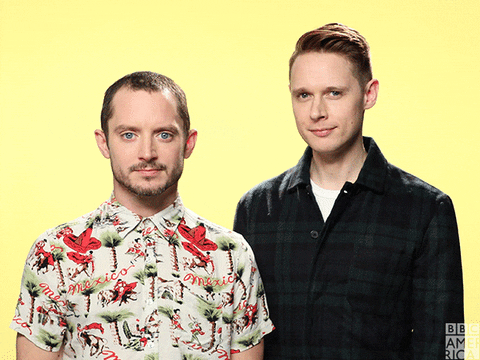 The mystery and allure of the folklore of old time Russia is a recipe for something that is good, and it really helps that Vasilisa as a character, though seems naive at times, was definitely a loveable character. What surprises me was that Alyosha was to be Vasilisa's partner in crime. Halfway through the book, I genuinely thought the religious Sasha was to hold a significant part in Vasilisa's life. But, after seeing how sweet, caring, and trustworthy Alyosha was towards Vasilisa, I really do like the evolution of his character.
I don't know if I should think this a good thing, because I'm a scaredy cat, but this book has its fair share of fearsome moment. I was reading the book alone at midnight in my living room, when that vampire-like creature starts to terrorise Vasilisa's house; like hot damn I was freaking out that I had to call out my husband from his sleep and accompany me reading the book. Ha! But, see, the fact that it scares me so much means that it is greatly written, right?
Look, what I can tell you about this book is that this will be a ride you'll never expect but you'll end up enjoying every single part of it. If you're into fantasy, folklore, historical fiction, a little bit horror, then you are in for a great ride with this book. I assure you. I really can't wait for the second book.
Without a shadow of doubt, this is a totally recommended book to read.
Rating: ⭐⭐⭐⭐⭐
Title: The Bear and the Nightingale
Author: Katherine Arden
Genre: Fantasy, Fiction, Historical Fiction, Young Adult
---
All GIFs from giphy